The Baseball Wristband Revolution
As a way of saying "Thanks for stopping by" I'm going to give you this book for FREE!  Simply enter your name and email address below and I'll email it to you.
I hate spam too. I promise to NEVER send you any!
Contact Us...err, Contact Me!
You have questions, I have answers!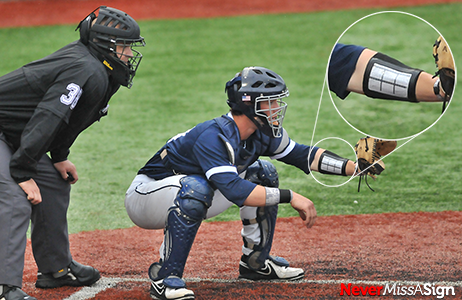 If you have any questions feel free to contact me.  I personally reply to all emails and handle all the customer support.
That guarantees that you'll talk to someone who:
Created the software
Uses the software for his own team
Knows strategy about how to maximize your teams performance using signal wristbands.
Most of your questions can be answered by watching the How It Works video, and/or reading the FAQ (Frequently Asked Questions).
If you still have a question please send an email to:
Xan [at] NeverMissASign.com
In case you're wondering where Never Miss A Sign is located...
P.O. Box 441, Maysville, KY 41056
What are you waiting for?
Now you can make missed signs a thing of the past.  When you start using Never Miss A Sign Wristband Signs for your baseball or softball team you will eliminate missed signs and give your players more confidence.
Why Choose Never Miss A Sign?
"Tremendous software that allows me to quickly and easily manage the system for our entire staff without building a ton of templates."
-- Scott Brown, Vanderbilt