If I've gotten this email once, I've gotten it 1000 times (literally):
Coach, does your software work with any wristbands or just the ones you sell on your site?
Yes, Never Miss A Sign works with any wristband because you can print the players' signal sheets any size you want.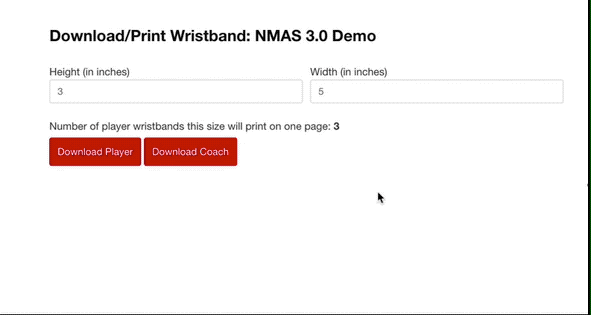 It's super simple to print the player's signal card any size you want just by entering the exact print dimensions to fit your wristbands.
If you'd like to see more about this feature, along with all the other features, please watch the How It Works video which will explain everything about the software.
Also, while the software does work with any wristbands you choose, we recommend using our wristbands because:
They're the most affordable wristbands you'll find. (Almost 50% less than the competitors when placing a team order)
They come in 6 different colors. (Black, White, Red, Navy, Green, and Orange)
They are available in 3 different sizes. (Youth, Adult, and XL)
They come in Single Window and Triple Window format.
If you have any other questions about wristbands or sizing please feel free to contact us!