Sign Up for Never Miss A Sign, the #1 Rated Signal Wristband Software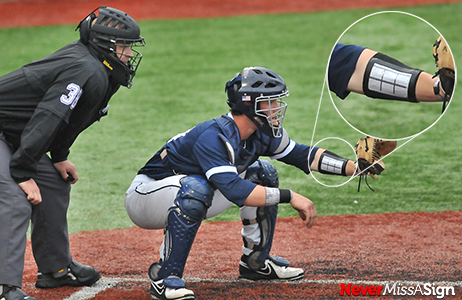 Purchasing Never Miss A Sign is easy.  There are no confusing terms or renewals.  Once you purchase Never Miss A Sign for your baseball or softball team you will have a Lifetime License.
I hate renewal fees, and I'm sure you do too.  That's why there aren't any!
You're only a few clicks away from helping your team win more games by never missing any signs.
Click the "Get Instant Access" button below, make your payment, and start using Never Miss A Sign immediately!
Cost: $124.95
Lifetime License
System Requirements
Device with Internet connection (computer, smart phone, tablet device, etc.)
Printer (to print out the player/coach cards)
PDF Reading Software (free .pdf software is available at Adobe.com)
See Why Never Miss A Sign is the #1 Software for Creating Baseball/Softball Signal Wristbands
Why Choose Never Miss A Sign?
"Tremendous software that allows me to quickly and easily manage the system for our entire staff without building a ton of templates."
-- Scott Brown, Vanderbilt