Signup for Instant Access to Never Miss A Sign!
See for yourself why this is the #1 software to generate wristband signs.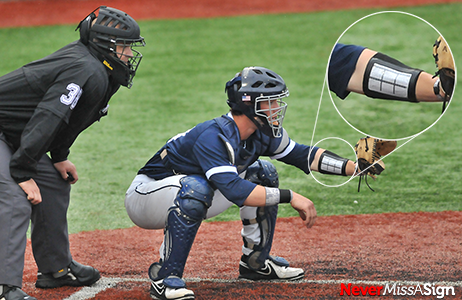 Purchasing Never Miss A Sign is easy.  There are no confusing terms or renewals.
Once you purchase Never Miss A Sign for your baseball or softball team you will have a Lifetime License.
I hate renewal fees, and I'm sure you do too.  That's why there aren't any!
You're only a few clicks away from helping your team win more games by never missing any signs.
Join 1000's of others who have chosen to join the Never Miss A Sign team!
It will be one of the best decisions you've ever made.
Cost: $174.95 - Lifetime License
What are you waiting for?
Now you can make missed signs a thing of the past.  When you start using Never Miss A Sign Wristband Signs for your baseball or softball team you will eliminate missed signs and give your players more confidence.
Why Choose Never Miss A Sign?
"Tremendous software that allows me to quickly and easily manage the system for our entire staff without building a ton of templates."
-- Scott Brown, Vanderbilt